Feel Your Pathos.
Pathos Club
An exclusive club blending luxury, hip, fun and party with the genuine island warmth. The artistic touches, the stylish decor and dynamic ambiance welcome guests to surrender to the pleasures of nature. Combining stunning sunset backdrops and world-renowned music events, Pathos club is the place to be!
Covering a majestic area of over 40 acres, this exclusive lounge bar & restaurant boasts a custom design infinity 45m pool made out of 77,000 different pieces of marble and an exclusive VIP area with its own private pool and private entrance. It is the perfect place to watch and become part of the sunset, indulge into a mouth watering dinner, enjoy the music and dance into the night. This trendy spot is rightfully regarded as one of the most exceptional clubs in all of Greece.
Summer 2022 Recap
Areas
From private romantic spots to our Signature VIP tables, VIP pool area and the Dance Floor, Pathos features over 10 different areas, all designed to have the best sunset views on the Island whilst offering different degrees of privacy and proximity to the heart of Pathos and all of its buzz.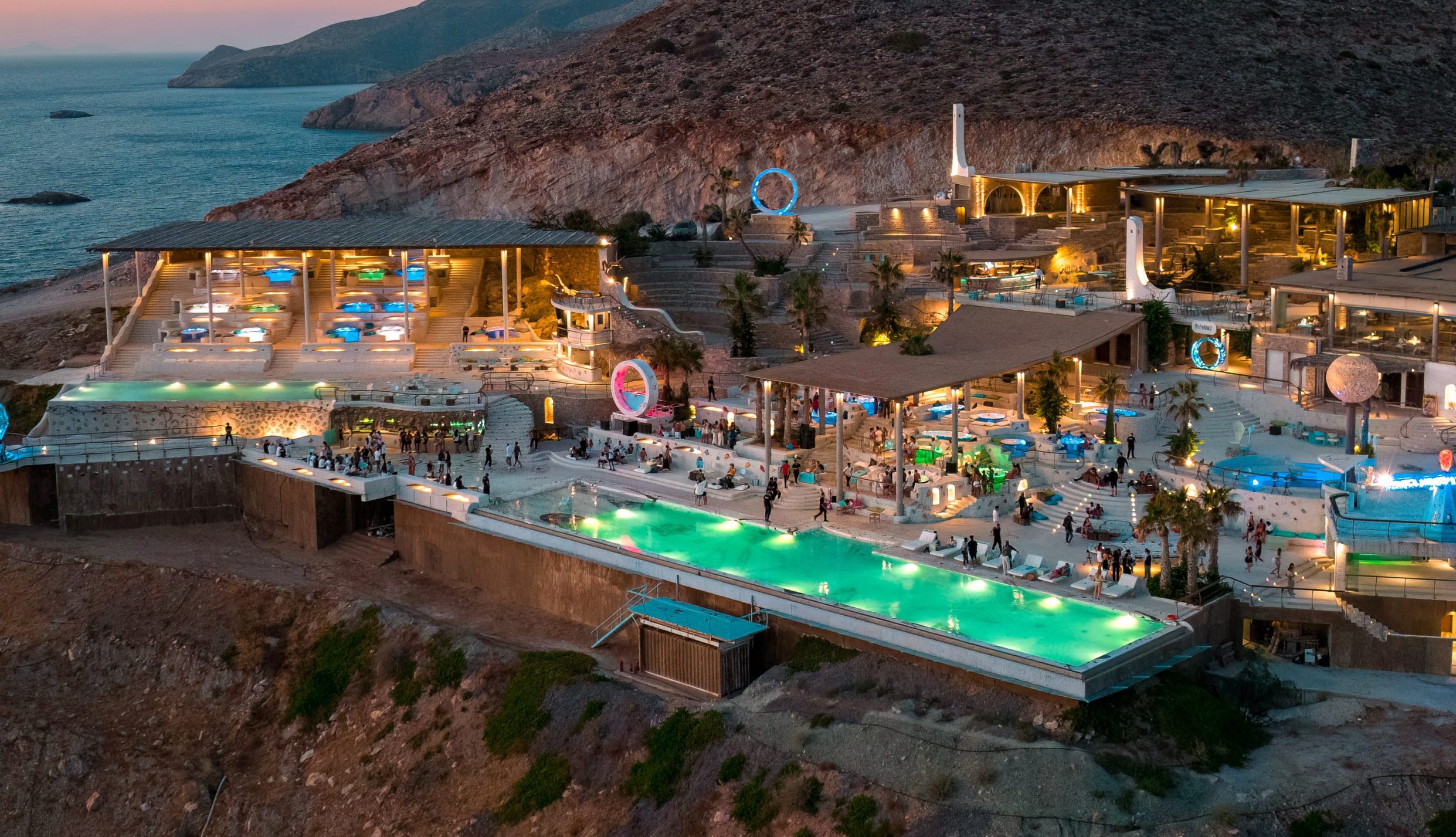 Our Drinks
No matter how you order them, our cocktails are a performance. Stirred, shaken, neat, on the rocks, straight up, or dirty, we definitely know how to challenge your tastes.
Our Restaurant
This Japanese restaurant is located in the upper level of Pathos. Our sushi is inspired by creative Japanese techniques and is prepared using top quality ingredients and fresh, locally-sourced vegetables and fruit.
Our Boutique
Visit our Boutique to explore and shop our own brand and many more.